--- Judas McCanney's relationships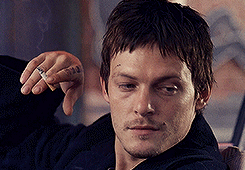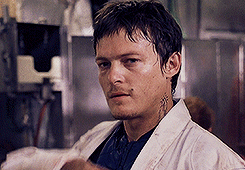 { also check out his pages and timeline
Buck Harmon
is my father - not the biological one. I hate him. I've always hated him, and I always will. Nothing will change it.
Eve Harmon
is my mother but I just think she's a fucking hypocrite. I hope she understands to stay out of my life for good.
Bela García
is my best friend - that's something I can't deny. But I would like to deny all the other feelings I have for her.
Elena García
is Bela's twin. I don't know her that well, really. I just haven't had the motivation to get to know her.
Gabriella García
is Bela's sister and she is the stereotypical oldest sister of the family. It's ok for me as long as it's ok for Bela.
Antonia García
is also Bela's sister. I have nothing against Antonia, but I don't have the urge to be her friend, either.
Dominica García
is also part of the García's family. She seems a bit naive but Bela loves her, so I'll be good to her too.
Bruce McClane
is Bela's ex husband. If this guy shows up, I'm gonna punch him in the face. Seriously. No-one cheats on Bela.
Richard McCanney
is my biological father. The son of a bitch didn't want to see his son but send someone else to do it, so screw him.
Anna McCanney
is Richard's wife. I bet she hates me because I make her think about Richard's betrayal but she just doesn't show it.
Warren McCanney
is my half brother and the first to see me from my new family, which I don't need. Warren was ok, though.
Gwen McCanney
is Warren's wife. I saw her for a brief moment and could make nothing out of it. So there's nothing to say.
William McCanney
is my half brother, too, but I have never met him. I am not even interested, to be honest.
Milah McCanney
is apparently my new half sister. I haven't met her either and, as I've already said, I'm not interested in meeting her.
Thea McCanney
is my sister, too. Fuck all these people. I'm not interested in siblings but they would kill to meet me. The fuck?
Dennis McCanney
is Richard's brother so basically he's some sort of a uncle for me. My feelings towards him are blank.
Martha McCanney
is Dennis' wife so she must be my half aunt. She was a weird woman but that made her kinda interesting, too.
Nicholas McCanney
is Dennis' and Martha's son so that makes him my half cousin. He seemed ok when I met him.
Dariya McCanney
is Nicholas' wife. I don't know what to say about her, she was kinda nice and polite when we met.
Their kids
were fucking annoying. That one boy tried to hang out with me but I said no. Does that make me a bad person?
Elyssa McCanney
is a little drug addict and she's Dennis' and Martha's kid. I've seen her a couple of times but I still dislike her.
Aimee McCanney
is also Dennis' and Martha's child. Seriously, why do I have to tell you about people who I've met only once?
Her
kids
were all equally annoying. There was also Logan, but he was actually kinda fun for a kid. For once I was surprised.
Roger McCanney
is Dennis' brother and my half uncle. I haven't met this man, thank God. This family is freaking large.
Cynthia McCanney
is Roger's wife so she's my half aunt. Since I haven't met her, I just won't comment.
Chester McCanney
is Roger's and Cynthia's son and I have not met him either. I've only heard stories about this cousin of mine.
Violet McCanney
is Roger's and Cynthia's daughter. I haven't met this cousin but obviously she's not as famous as Chester.
Victor Goff
is the leader of New York's Sons of Mayhem MC. I respect this man and I will do what he says.
Johnny Savage
saved my ass when I almost got caught. He's a cool guy even though he's a part of another motorcycle club.
Harper Savage
is Johnny's daughter. Harper is a cute case and she is nice, too. I have always liked her.