--- Marisel Clemens' relationships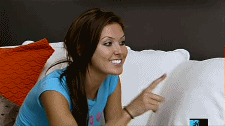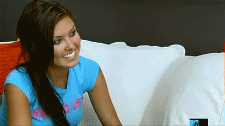 { also check out her pages and timeline
Adilia Maestas Cervantes
is my dear mother. I'm really sad that I can't visit her every day anymore. I miss her wisdom so much!
Juaneo Cervantes Badillo
is my lovely father. I miss him too, he was the one that showed me how a real man should be.
Beto Cervantes Maestas
is my little brother. He's a little rascal and he's always getting into trouble, but I love him to bits despite of it.
Fabiola Cervantes Maestas
is my little sister. She's a bit shy towards new people but she always opens up to me.
Isabel Aubrey
is my little sister, too. She's always been my best friend and I've experienced a lot of things, good and bad, with her.
Delaney Clemens
is my husband. I didn't even know that a person could be this happy until I met him.
Noel Green
is like my own son, even though he has been adopted. I love him and have never regretted my decision.
Benjamin and Esmiralda
are mine and Delaney's twins. I love these two so much and I am so happy that we had children of our own.
Louise Clemens
is Delaney's daughter. She is a beautiful and kind girl and is always cheering me up if I'm feeling down.
Jerry Clemens
is Delaney's stepdad. He is really good with his children and I respect that. I also liked him as a character.
Samantha Clemens
is Delaney's mother. She is such a beautiful and youthful mother that I almost envy her! I adore her.
Aleda Everett
is Delaney's half sister. She is kind of distant, so I wish I could do something for her. I just haven't gotten through yet.
Aliya Everett
is also Delaney's half sister. She seemed like a rebel, but I think that deep down she is beautiful also on the inside.
Mickey Everett
is Delaney's half brother. He was really adult-like considering his age so of course I was surprised. He is adorable!
Ricky Slater
is my ex boyfriend. I haven't spoken to him since I revealed I was involved with Delaney, but I would like to say I'm sorry.
Adrianne de Souza
was my close friend back in Phoenix. Since we moved I haven't been in contact with her, but I would like to be.